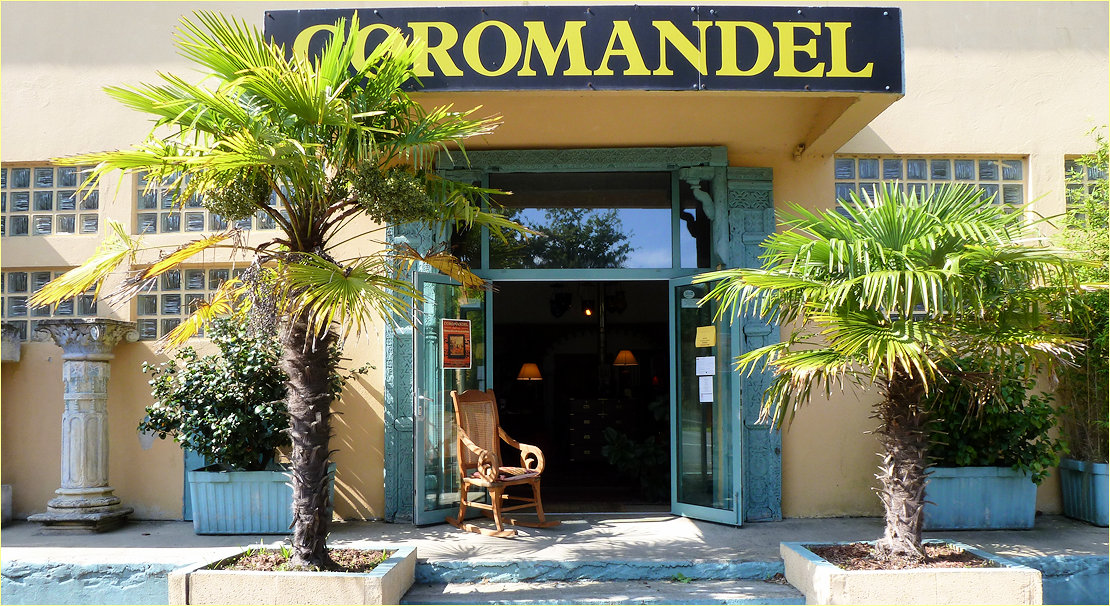 Discover european influences in India in a prestigious antique furnitures.You will be amazed by precious wood used such as satin wood, ebony, iron wood (gaïac) mohagony, rose wood, burmese tek, which are very thick wood.

Pillars, doors, balconys create different atmospheres and volumes ; furniture and architecture come from india palaces, coloniales houses and tea plantation.
Chest and smaller furniture were used for travelling.
We are glad to welcome you and make you a discover all possibilities of decoration.
Maryse Robin
Coromandel Antiques on the coastal road ... columns and palms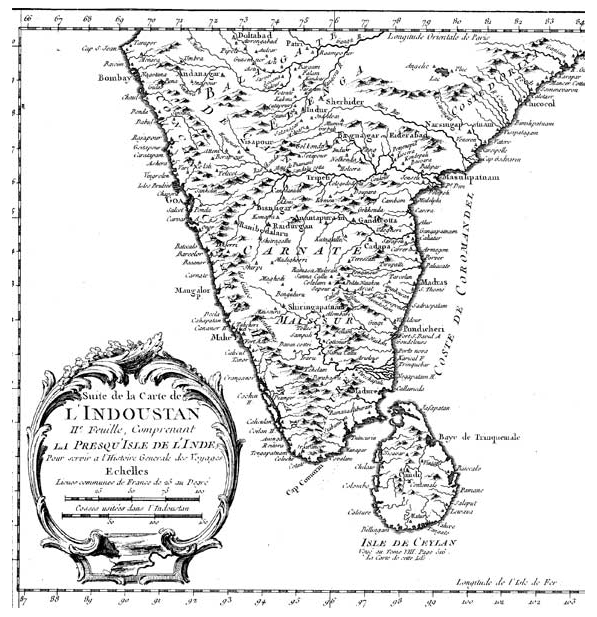 La route côtière qui va de Riec sur Belon à Moëlan sur mer est l'une des plus jolies de la région. le paysage change avec les marées et la nature luxuriante est restée intacte.
Sur cette route Coromandel, un lieu insolite bordé de colonnes, de balcons bleus et de palmiers vous invite au voyage, d'un comptoir français de la Cie des Indes à un autre portugais, anglais ou hollandais.
Cet endroit peu paraitre curieux aux non initiés mais la Bretagne est depuis très longtemps concernée par l'Inde.
En 1617 des marchands de Saint Malo commerçaient sur la côte de Coromandel.
En 1664 Colbert, conseiller de Louis XIV pour le commerce, fonde la Cie des Indes Orientales. Le site de Port Louis est retenu pour les magasins, les chantiers seront au bord des rivières d'Hennebont et de Pont Scorff.
Ainsi l'histoire de notre région est étroitement liée aux installations françaises en Inde.